Where Can I Find Car Parts Near Georgetown, TX?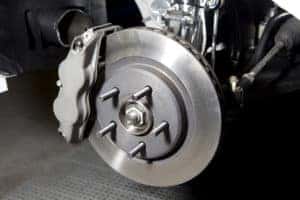 If you have recently found yourself searching online for "car parts Georgetown," look no further than Covert Chrysler Dodge Jeep® RAM. Our dealership carries exclusively OEM (original equipment manufacturer) parts and provides timely service.
About Our Parts
At our Dodge dealership, we carry exclusively OEM parts. These components were manufactured for your exact make and model to provide a perfect fit for optimal performance. For added peace of mind, these parts are backed by a factory warranty for replacement if necessary.
The alternative to OEM parts are aftermarket parts. We do not carry these parts at our facility and discourage the use of them for our customers. Aftermarket parts are "one size fits all," which means that they are produced to fit a wide array of makes and models.
As a result, an exact fit is impossible so malfunction and compromised safety are a potential reality. These parts are not backed by a warranty, which could lead to costly replacement and repairs.
Dealership Amenities
For the convenience of our customers, our location offers many amenities. We know that your schedule is busy so early bird hours and Saturday service are available. If your parts installation or service is taking longer than expected, take advantage of our shuttle service and rental opportunities.
If you plan on waiting for your vehicle on-site, don't hesitate to connect to our free Wi-Fi. Our certified technicians will work to get your vehicle out in no time! Don't forget to check for parts specials prior to your arrival.
Don't wait! Order the component your vehicle needs by giving us a call, coming by, or filling out the ordering form on our website. We also carry the latest Jeeps for sale and used models, if you're in the market. The team at Covert Chrysler Dodge Jeep RAM can't wait to work with you!