The Importance of Sticking to a Chevy Service Schedule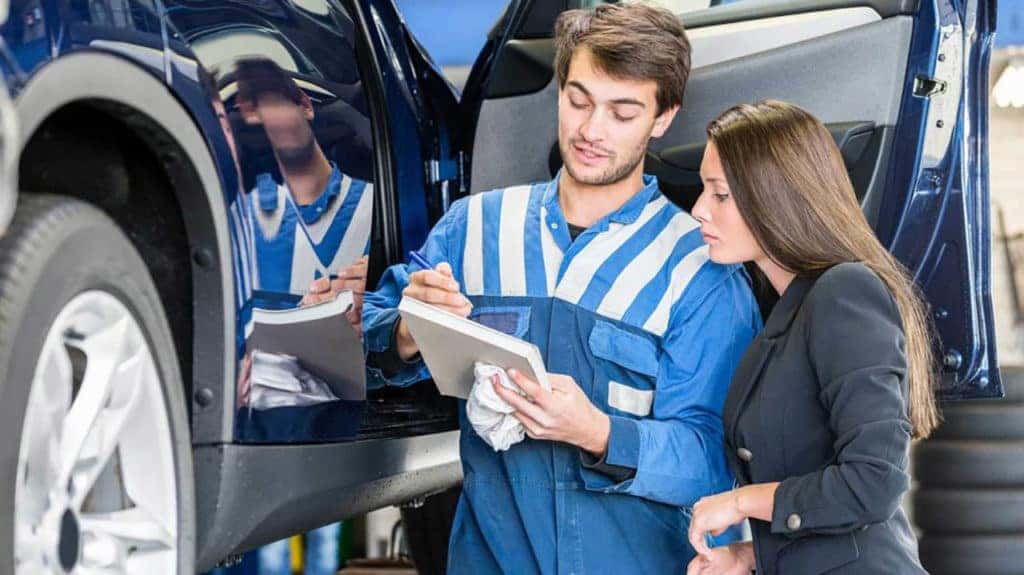 Ever wonder about vehicle service like "How often should you rotate tires on your vehicle?" or "When can I get an oil change?" At Covert Chrysler Dodge Jeep® RAM we can answer these questions.
That's why we created this guide on the importance of sticking to a service schedule for your Chevrolet vehicle.
Saves on Time and Money
Yes regular vehicle maintenance costs money, but it's nothing compared to the cost of major repairs and damages. In the long run, you'll avoid the expense of replacing major vehicle parts like the engine, by getting regular oil changes for your Chevy vehicle.
Plus, service appointments may happen more frequently but they're significantly shorter than major repairs.
Keeps Compliance
Almost all vehicles need to pass inspection to drive on the road. All of the regular service appointments such as oil changes, fluid top-offs, etc. will help ensure that your vehicle stays compliant.
If your vehicle is under any sort of warranty, then you'll need to meet standards to keep your warranty claim from lapsing. Also, this is a great way to log your maintenance in the event that you sell the vehicle off to any buyers.
Ensures Safety
Finally, the most common reason is also the most obvious reason. Staying on track with your vehicle's regularly scheduled maintenance is a great way to identify any issues with your vehicle before they become too problematic.
This will help you avoid any hazards when you're on the road since our technicians will identify and repair any issues they spot in your Chevy vehicle.
Visit Our Chevy Service Center
Now you can call our Chevy service center to set up your appointment. Get expert advice and service from our team, who can even help you find OEM Chevy parts for your vehicle. Visit us soon!