How to Trade-In Your Current Car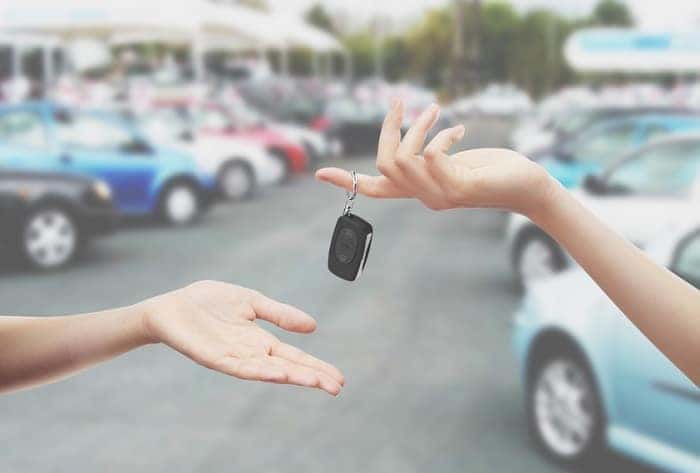 Interested in our trade-in options at Covert Chrysler Dodge Jeep® RAM? Our team has the information you need to trade in your current car for a new Jeep vehicle from our dealership.
Explore this guide to trading in vehicles at our Texas Dodge dealership.
Discover How Much Your Trade-In Is Worth
Start the trade-in process by figuring out how much your trade-in is worth. We believe that this step is the most important step of the process since it helps you decide whether a trade-in deal is worth it. Additionally, learning the value of your trade-in can help you determine a budget for your new car.
There are a few online calculators you can use to calculate the estimated value of your trade-in vehicle. You can use our dealership's Value Your Trade tool. Once you input your information and your vehicle's specific make and model, you'll receive an instant estimated value.
What Does a Trade-In Look Like
Now that you have an estimated value for your trade-in, you can see if trading in is the right option for you. To start, you can sell your current vehicle to private buyers at a market rate, but there's no guarantee you'll be able to sell.
Alternatively, you can sell your vehicle to our dealership. We will buy your vehicle at a comparable market rate and sell it at our dealership. You can either accept cash for your current car, or you can take the value of your trade-in and apply it to a future purchase of a new car from our Texas Chrysler dealership.
Explore Our Trade-In Options
Still want to know more about trading in your vehicle? Talk to our finance team to learn more about our trade-in options and how to get the best deal possible on your new Chrysler car. We can't wait to help you!