Four Tips to Take Care of Your Tires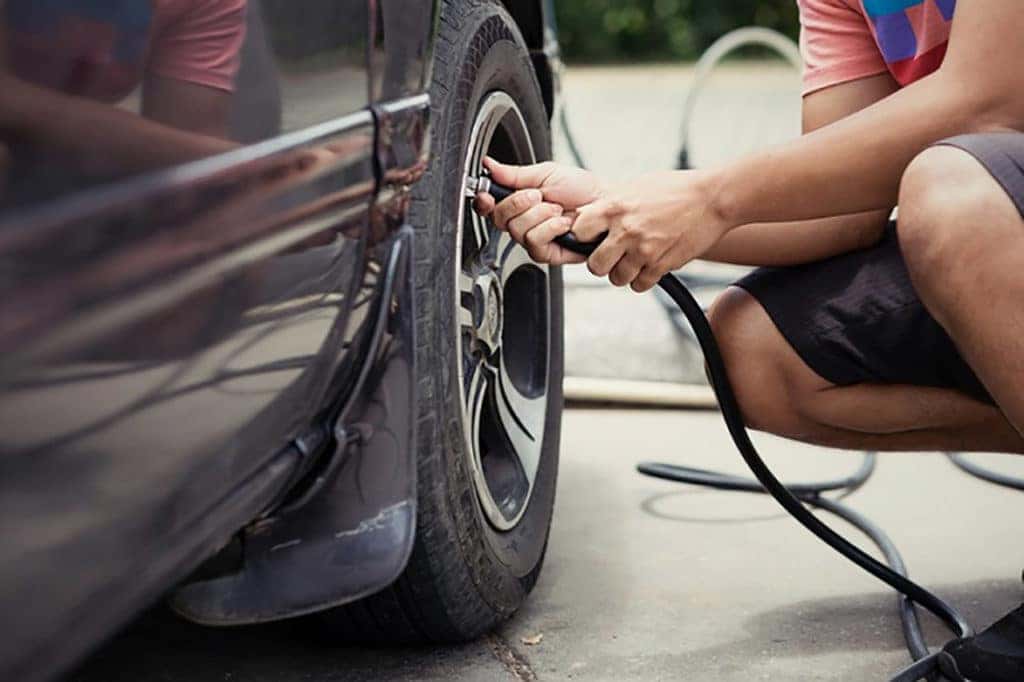 Blistering hot pavements in the Texas summer means that you need to take great care of your tires to avoid blowouts and general wear and tear. Knowing this, Covert Chrysler Dodge Jeep® RAM has put together this list of tire care tips, including everything from how often to rotate tires to knowing when to replace old tires for new ones.
1. Check Tire Pressure Regularly
Make sure you check your tire pressure regularly and keep your tires properly inflated. Check your tires to find out how much air belongs inside of them.
2. Rotate Tires According to Your Maintenance Schedule
When your service technician suggests rotating your tires according to your Chrysler vehicle maintenance schedule, you should agree to have it done. This gets the most life out of your tires.
3. Know When It's Time to Replace Balding Tires
To check your tire tread, stick a penny head-side down into one of the grooves. If the tread covers any part of Abraham Lincoln's head, you're still okay. But if the tire doesn't quite reach, it's time for new tires.
4. Drive Easy
This one is perhaps the simplest to do. The easiest way to wear out your tires before their time is to be extra hard on them. Brake and accelerate gradually to get more life out of your tires. Like all things car-related, the less aggressive you are, the longer things last.
Shopping for Tires at Covert CDJR
If you're in need of new tires, check with your Dodge service and parts department to set up a time to have them rotated, balanced, or replaced. It's easy to take care of your tires if you know how and doing so will be better for your wheels and your vehicle over time!